Greetings, and welcome to our bulletin full of information on exciting Russian events. 
RCS Haven is welcoming anyone who is interested in studying Russian language, literature and culture. We have English and Russian language lessons. There are a library, Art studio for children and Science club.
Also, the Centre provides consultations in law, finance and other aspects of work and business in Russia and Britain.
NEWS
---
Dear Students of Russian,
to prevent spreading of the virus, Russian Centre in Scotland made the decision to cancel classes on 18 and 25 of March.
If the situation does not improve, we would like to switch to online classes.
If you are currently one of the students, please send us an email to 

[email protected]
---
VACANCIES
---
RCS Haven is looking for Russian and Chess teachers for the Saturday school.
Also, we are looking for volunteers.
The job search facility on the RCS Haven website collects vacancies from British and Russian employers. It can be accessed by 
clicking here
, 
---
EDUCATION 
---
The S
chool of Russian Centre in Scotland  Haven 
Classes for children are based on Russian teaching methods for primary school level native and non-native speakers.
In the current school year, lessons for all classes except the youngest take place between 11.00 and 2.00pm on Saturdays at 
- 
Adelphi Centre, 12 Commercial Road, Glasgow G5 0PQ. 
[email protected]
---
Russian classes for tests and exams 
RCS Haven prepares students for taking tests and exams in the Russian language, and also conducts / organizes tests and exams: Russian for Life and Work Level 3 and level 4 (reg. No: SQA 3014177), and GCSE  и GCE A Level in Russian (reg. No: EDEXCEL - 70233).  Classes take place on Saturdays from 11.00. to 14.00 at Adelphi Centre, 12 Commercial Road, Glasgow G5 0PQ. 
[email protected]
---
Art lessons for children are undergoing in RCS Haven.
Under supervision of experienced teachers and a specialist in early development, children study the basics of drawing and painting, language development, drama, science and math. All children are welcome.
Art studio takes place on Fridays 17:30 - 19:30.
RCS Haven, 11 Duke Street, Glasgow, G4 0UL, Т. 0141 5522144
---
English lessons on Thursdays from 19.00 to 20.00
Russian Centre in Scotland Haven, 11 Duke Street, Glasgow, G4 0UL,    
[email protected]
---
Events in Scotland
---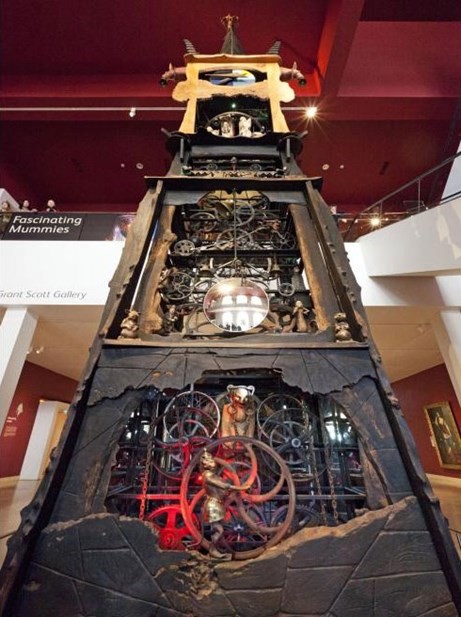 Wednesday – Sunday
Sharmanka is a unique and award-winning theatre group. Their beautifully carved figures perform an incredible dance to haunting music and synchronised light, telling the funny and tragic stories of the human life and spirit. This year the theatre celebrates 30th anniversary of its establishment, 25th anniversary of its movement from Saint Petersburg to Glasgow and 20th anniversary of Millennium Clock Tower – the masterpiece, created by the international group of artisans, including masters from Sharmanka Kinetic Theatre, and presented at the National Museums Scotland in Edinburgh.
103 Trongate, Glasgow G1 5HD. T.: +44 (0)141 5527080  
---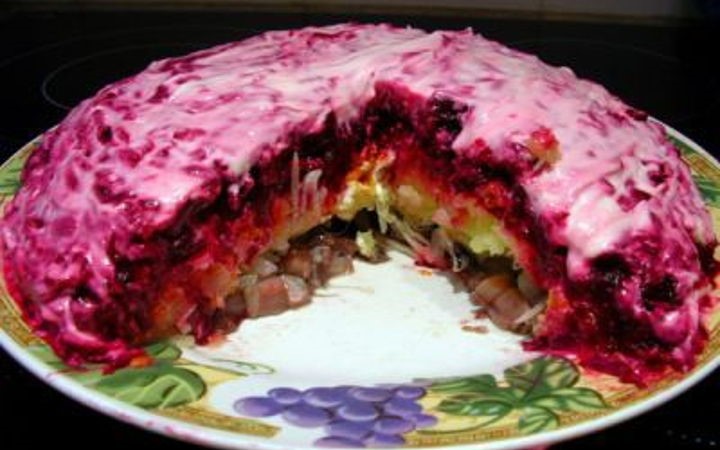 15 March, 19:30
Anastassia, a lovely host with Belarus origins, delivers a cooking master classes and proposes to taste the typical Russian meal accompanied by real vodka from Belarus. Pre-booking essential!
---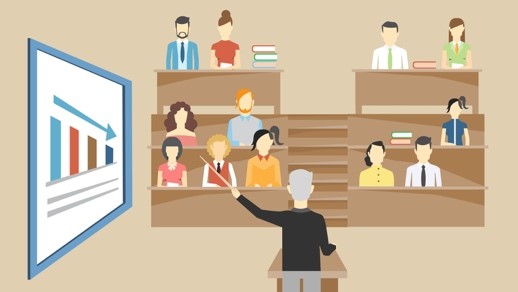 19 March, 18:30
Professor Peter France will inaugurate the new series of the Scotland-Russia Forum's "Cultural conversation" in 2020 with his lecture "Edwin Morgan and Russian Poetry".
The Summerhall Library Gallery, Summerhall, Edinburgh EH9 1PL
---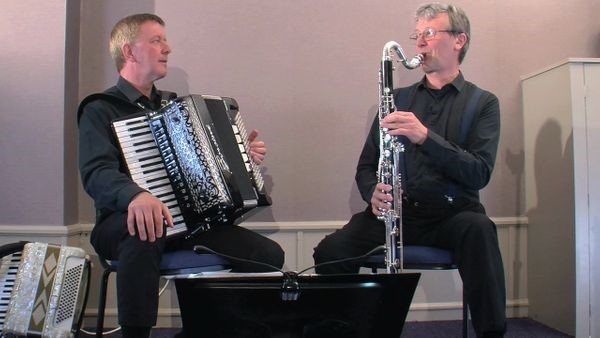 25 March, 20:00
The accordion and clarinet team of David Vernon and Dick Lee offers a virtuoso mix of music from around the world: French, Jewish, Balkan, Scottish, classical music and more. Eastern European folk dances, what they call 'jewaleilidh', is particularly energizing and favourite part of the concert. Pre-booking essential!
Ukrainian Community Centre, 14 Royal Terrace, Edinburgh EH7 5AB
---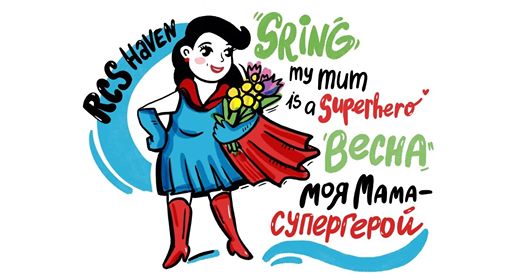 28 March, 11:00
The March is full of wonderful celebrations and events such as 8 March (International Women's Day), Mother's Day and welcoming the spring. In favor of these events Russian School of RCS 'Haven' in Glasgow hosts the children's party in honor of moms and spring. Children will congratulate moms and each other, take part in different interesting performances. The party will include the contest of drawings and crafts on the subject of "My Mother is a Superhero". All are cordially invited.
Adelphi Centre, 12 Commercial Road, Glasgow G5 0PQ
---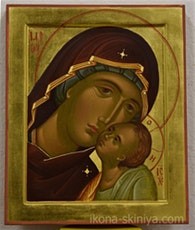 May 30, 9:00 - June 6, 18:00  
Pre-booking essential until 30th of March.
"The internationally well-known iconographer Ekaterina Daineko will be teaching a masterclass in icon painting in Scotland in 2020. Ekaterina is from Minsk, Belarus, and has worked as an iconographer for 20 years. She teaches icon courses in Eastern Europe, England, the United States, Italy, Switzerland, Germany and now for the first time also in Scotland. The icons of Ekaterina stand out for their wonderfully fluent, dynamic and soft painting style and an exceptionally subtle and transparent use of colour and highlights, which remind one of the masterpieces of the famous medieval Russian icon painter Saint Andrej Rublev."
The Old Printworks, Brunswick Street, Edinburgh EH7 5HS
---
Events in Scotland April and May
---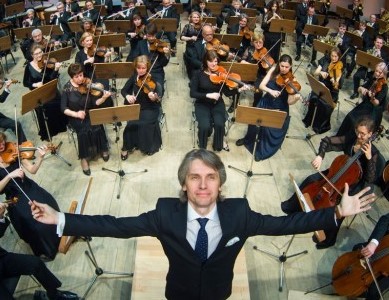 18 April, 19:30
Russian Siberian Symphony Orchestra plays great Russian symphonic music. Three romantic classics make up the programme: Rachmaninov's second piano concerto, Tcahikovsky's fourth symphony and Glinka's Overture. Pre-booking essential!
Perth Concert Hall - Horsecross Arts Ltd, Mill Street, Perth, Perth and Kinross, PH1 5HZ
---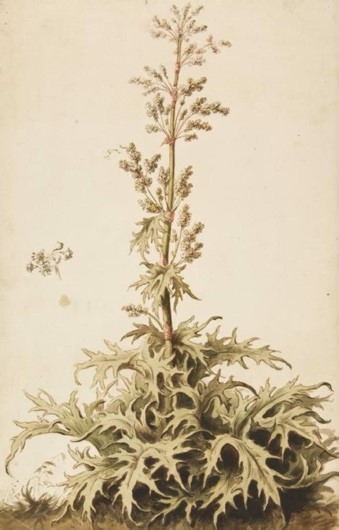 07 May, 18:00
Ian Edwards will tell the extraordinary story of Royal Botanic Garden Edinburg's part in bringing rhubarb to Scotland and breaking the Czar's monopoly. There will also be an opportunity to taste some rhubarb dishes and quiz the Botanics' chef on its many culinary uses. Pre-booking essential!
David Douglas Room, Royal Botanic Garden Edinburgh, Edinburgh EH3 5NZ
---
CONTACT US
---
Thank you for reading this bulletin; we hope you have found it interesting, useful and enjoyable. If you have any news or events that you would like us to highlight in future editions, please contact us at the address below.
t. +44 (0)141 552 2144 e-mail - 
[email protected]