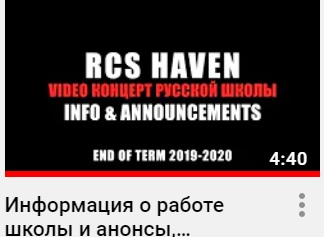 The centre RCS Haven is launching a new project - our YouTube channel.
On it, our teachers, children and parents will talk about the latest news.
Want to know when the results of summer 2020 exams will be announced?
What was the end of this school year like?
What's new in the school year 2020-2021, subscribe to our YouTube channel.